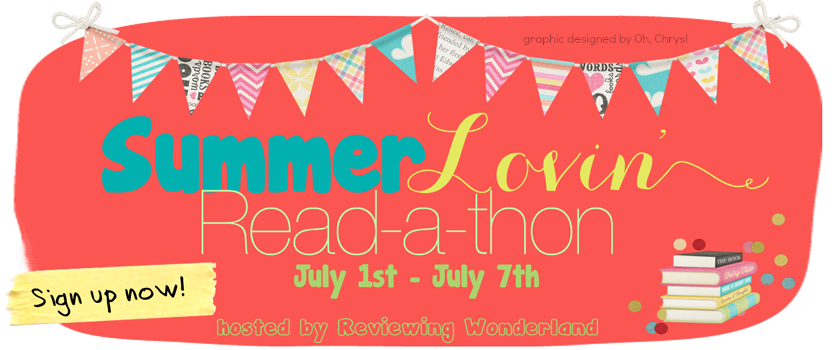 It's the last day of the Summer Lovin' Read-A-Thon. It's time to wrap up this week long reading event.
Today's Discussion Topic:
List your accomplishments, big and small.

I will say, I hit my goal! I was able to read the top 3 books I was shooting for and I was able to get 1/4 of away through a 4th.
This past week I was able to read

1,132

pages with the three finished books combined. I'm pretty proud of my reading accomplishments this week. It has been a lot of fun to sit down and read and see what everyone else has been reading as well.
It was fun to connect with everyone and I hope y'all had a great time as well! How did y'all do on your goals?